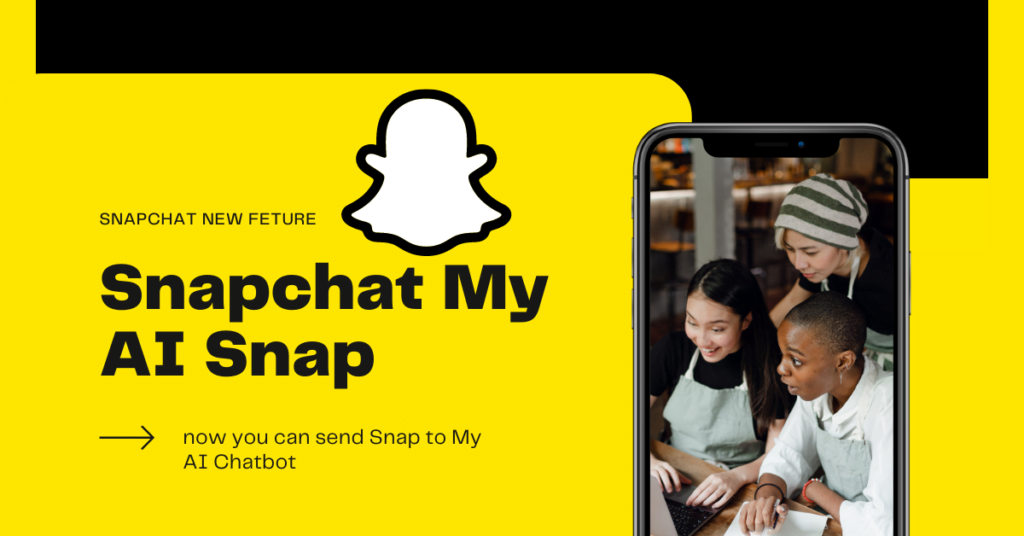 Introduction
Snapchat has just launched an exciting new feature exclusively for its paid subscribers called My AI Snap. This feature allows Snapchat users to send a snap to My AI, an AI-powered chatbot, and receive AI-generated images in response. For instance, if you send a snap of a vegetable, My AI Snap will provide you with suggestions for recipes you can make using those vegetables. My Ai Snap is Initially available for Snapchat Plus subscribers
Once your snap is sent, Snapchat will notify you when My AI Snap has responded. Utilizing advanced AI technology powered by ChatGPT, My AI Snap will analyze your snap and provide you with AI-generated images or text suggestions. In the case of a vegetable snap, it will recommend a variety of recipes you can create using those vegetables. Imagine getting ideas for delicious soups, stir-fries, or refreshing salads right at your fingertips!
My AI's Chat History Retention for Continuous Improvement
My AI will retain your chat history unless you decide to delete it. This information is used to improve their product.
Understanding Potential Biases and Accuracy of My AI Chatbot's Responses
Snapchat acknowledges that the responses generated by your AI may sometimes contain biases, inaccuracies, or potentially misleading information. It is advised for users to independently verify and double-check the answers provided by My AI.
Unlock the Next Level: Snapchat + Subscription Plan
Snapchat +! This subscription plan offers exclusive and experimental features that will take your Snapchat game to the next level. For a monthly cost of $3.99 (varies by country), you'll enjoy exciting perks such as the Best Friends Forever feature, a Story rewatch indicator, the ability to customize your app icon and theme, and even a Snapchat + Badge
Frequently Asked Questions (FAQ)
How can I access My AI on Snapchat?
Make sure you have the latest version of Snapchat installed. Look for My AI in the chat section, typically positioned at the top. If you don't see it, try clearing the app cache. If the issue persists, logging out and logging back in with a new account should help.
Is My AI Snap only available for Snapchat Plus subscribers?
My AI Snap Is initially released, its available only to Snapchat Plus subscribers.
What powers Snapchat's My AI Snap?
Snapchat's My AI Snap is powered by ChatGPT, an advanced AI language model. This technology enables the generation of AI-generated images and suggestions based on the snaps you send.
Is My AI safe?
My AI is designed to be safe, but it is important for users to exercise caution when interacting with it. Snapchat also advises against sharing personal information with AI systems.